Shared leadership serving out of God's love
Pastoral Team – Grace Communion Derby is pastored by a team of four.
Laura Hayden
Hope Avenue Coordinator and Communications Ministry
Rhonda Hays
Love Avenue Coordinator, Missions, Outreach
and Women's Ministry
Ross Hays
Faith Avenue Coordinator, Bible Studies and Administrative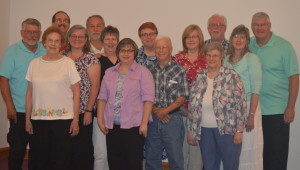 Leadership Team
Serving with faith, love and unity are: Curtis and Lisa Cherney, Howard Foust, Carol Gaeta, Mary Ann Garden, Jeff and Paula Todd, Bob and Sue Ann Wildt, Valerie Worley, and the pastoral team. Not Pictured: Melody Everhart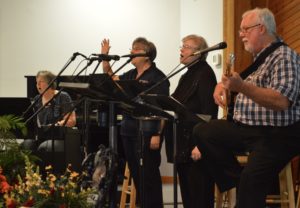 Worship Team
Directed by Worship Ministry Leader Bob Wildt
Worship Leaders: Bob Wildt, Lisa Cherney and Laura Hayden.
Children's Ministry Team
Directed by Sue Ann Wildt, Assisted by Renee Vanscyoc
Hospitality
Directed by Jeff and Paula Todd